The no code InsurTech Platform built for p

roviders of Insurance
Trusted by world leading brands to

manage, automate

and digitise

their end-to-end insurance program
✓ Digitise your insurance experience
✓ Increase your program profitability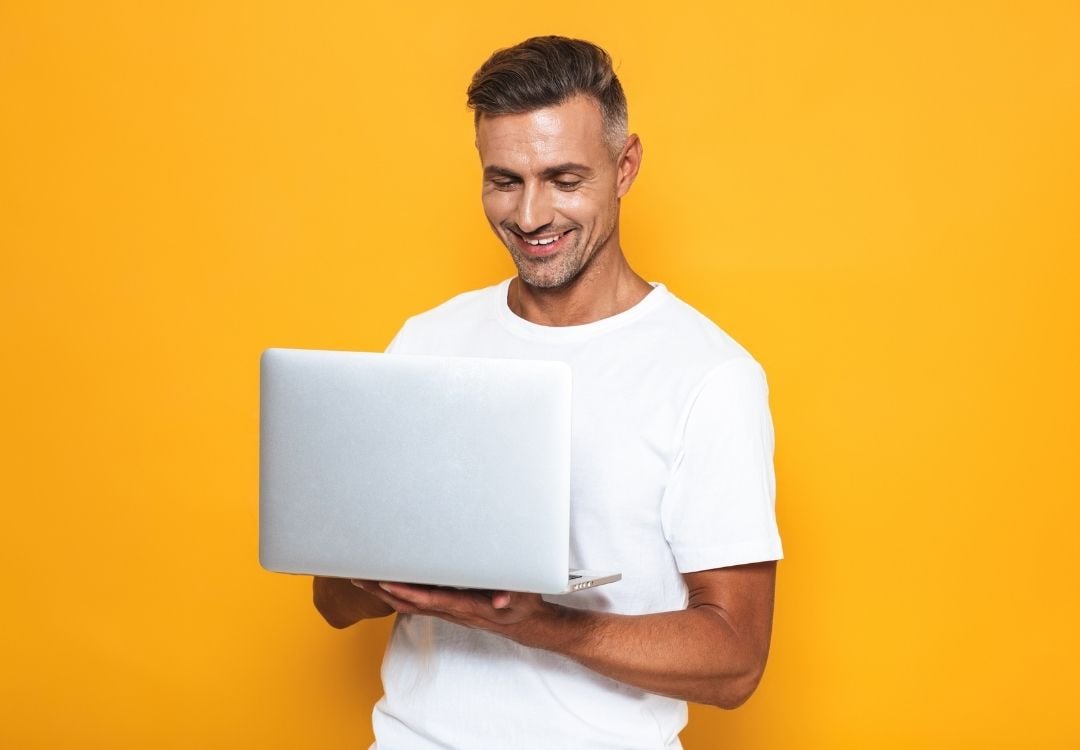 INSURTECH PLATFORM
Frustrated with the old, out-dated technology operating your insurance program?
Your incumbent platform is no longer fit-for-purpose, decades behind the latest InsurTech innovation and struggles to meet internal operational requirements

A lack of digitisation and automation means your p

rogram's operating

costs remain high with a reliance on call centre claims handling and manual interventions

You have inadequate control and visibility of your insurance program performance

Inflexible insurance software is proving difficult to adapt and introduce new products and pricing, with the inability to swap out any part of your insurance program ecosystem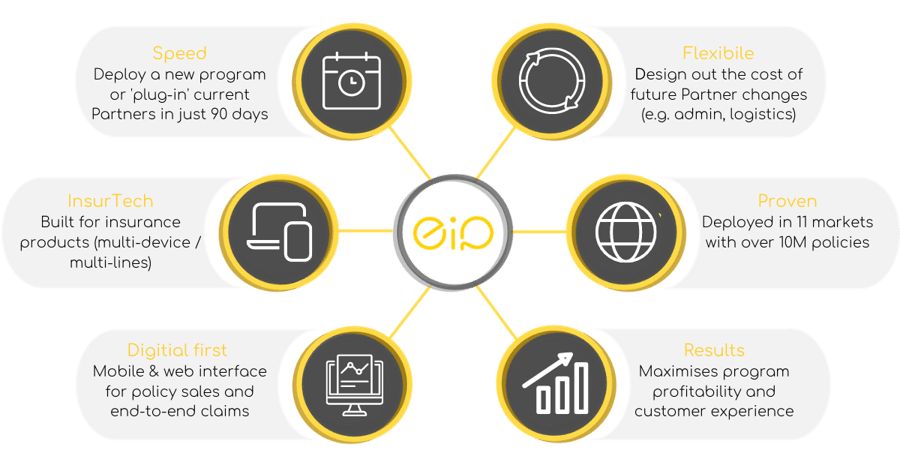 If any of the above statements sound familiar, then you need to speak to us. With EIP's InsurTech platform, you're in control. Digitise key operational elements of your insurance program, remove unnecessary manual processes and increase productivity through automated claims decisioning. Meaning you can reduce operational costs, increase profits and deliver a great end-to-end customer experience.

Automated claims decisions
Clients using EIP's platform automate up to 80% of claims decisions

Faster, digitised processes
By digitising and automating the claims journey, our clients are reducing claims handling time by 75%

Increased profits
Through automation, clients using our platform are seeing program profits increase by 50%!
END-TO-END CLAIMS JOURNEY
Are your customers experiencing a dated, non-digital claims journey?
Policy holders expect quick, convenient and fair treatment when making a claim. Providing an end-to-end digital claims journey gives customers the experience they always wanted

Remove unnecessary manual processes, improve operational efficiency and lower your reliance on contact centre resources through automation

Differentiate and be the insurer your customers talk about by providing them with the best claims experience and latest innovation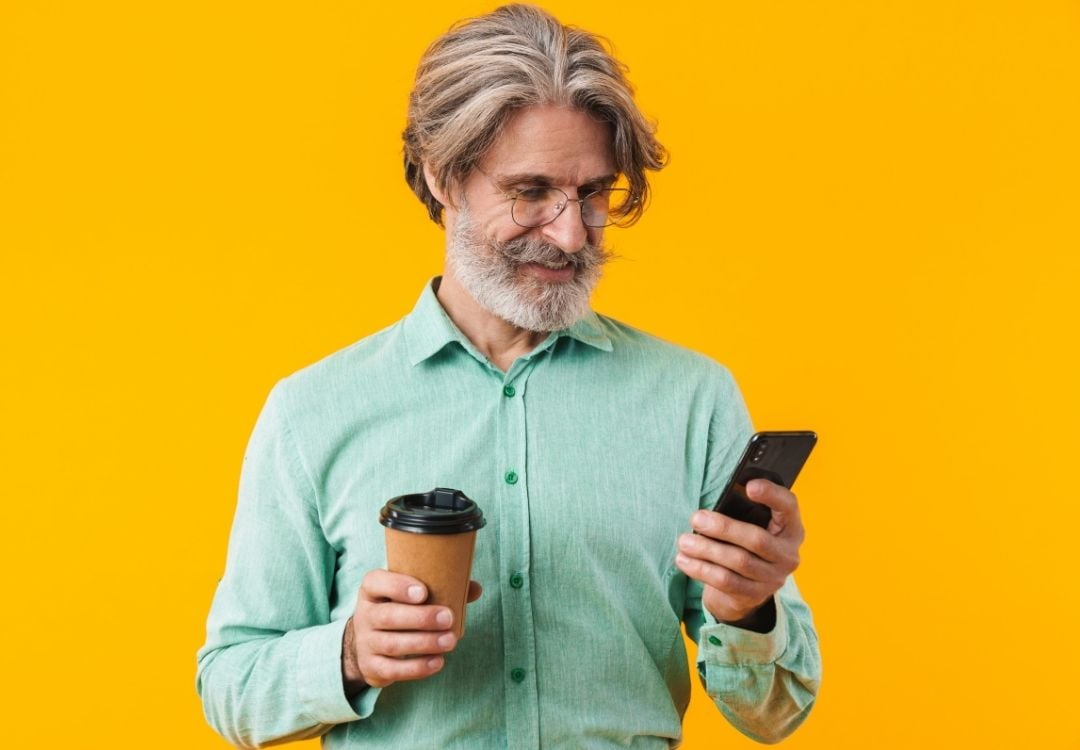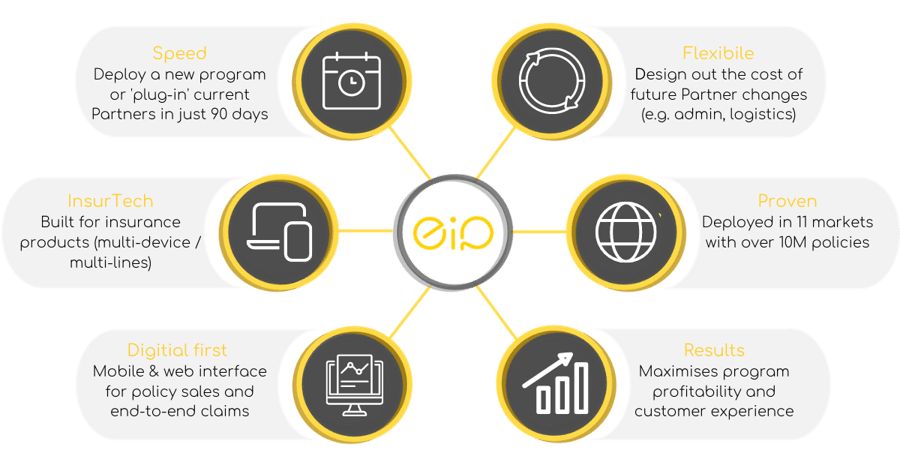 By partnering with EIP, not only will you have the latest InsurTech innovation at your fingertips but your customers will get the industry benchmark in automated claims decisioning and insurance digital experience

Claim in seconds, not minutes
Policy-holders are able to make a claim and receive a decision in just 90 seconds!
Digital first
Enable policy-holders to make claims, get a decision and manage their policies all online, only speaking to a call centre agent when they really need to.
Happier, loyal customers
Our clients are achieving a 40-point increase in their claims customer satisfaction (i.e. Net Promoter Scores), meaning happier, more loyal customers.
Partnering with the right InsurTech provider is key to your program success
1. Schedule a call
Choose a time and date for a call so we get to know each other, understand your requirements and how we can help.
2. Evaluate your needs
Let's discuss your existing or new insurance program, your technical requirements and demo the EIP platform.
3. Platform onboarding
Working closely together we will provide a detailed delivery plan for the launch or migration of your insurance program onto our platform.
4. Continued support
We're more than just a tech provider. As recognised industry experts we will support you as your insurance program grows. Providing you with the guidance you need and access to our ever increasing product innovation portfolio.
Our latest innovation, 'Autoclaim ™'
'Autoclaim ™' turns a moment of customer 'dread' into a moment of 'delight'.
Autoclaim ™ is the world's first example of parametrics in the mobile device and gadget insurance industry.
By detecting when a device has been dropped or had an impact, a draft claim is automatically created by EIP's platform. The customer is first asked to acknowledge that they need to make a claim and then asked to confirm their address for the pick-up of the damaged device. In less than 10 seconds and 2 button presses, the customer can submit a claim, and arrange for the repair of their device.
No paperwork. No call centres. No customer frustrations. Only 100% automated claims.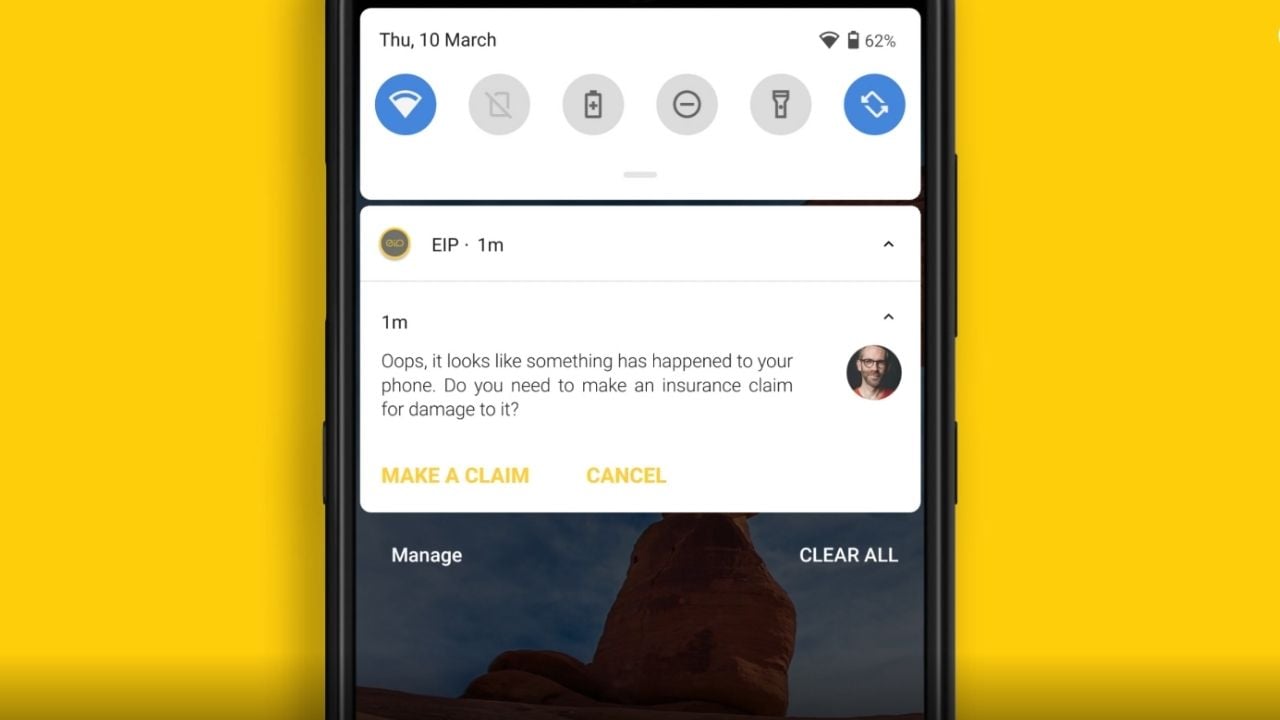 EIP is on a mission to digitise insurance
Having deployed and operated insurance programs across the world, we know what customers want and understand the challenges you face. That's why we've developed an InsurTech platform built from the customer up. Digitising and automating the entire insurance experience for you and your policy holders.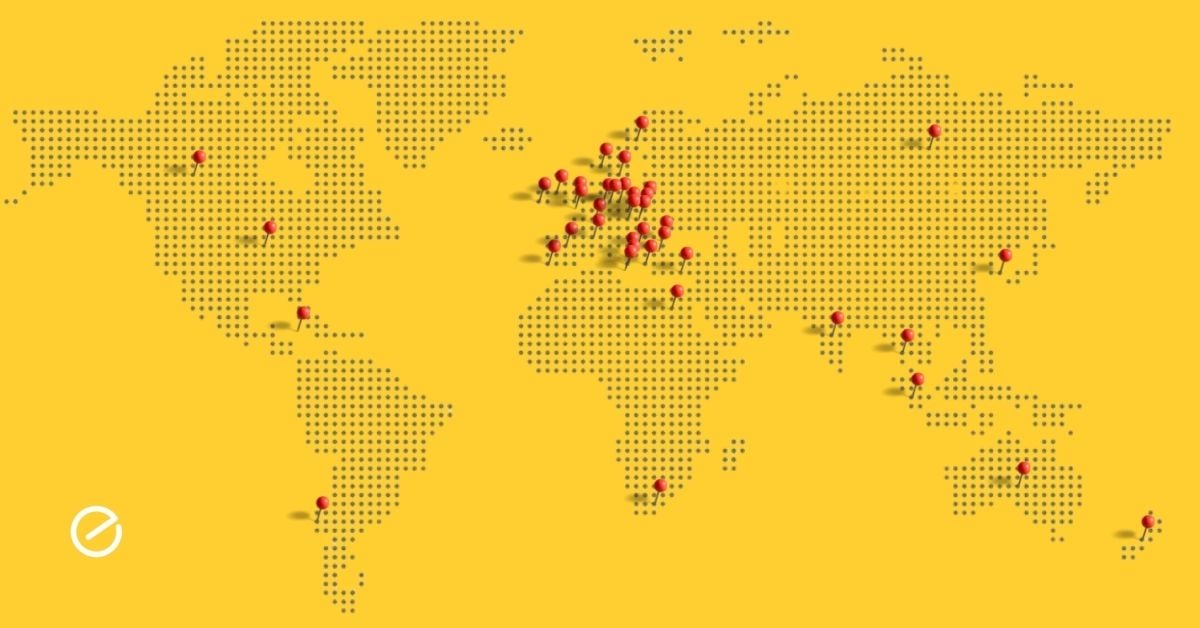 Worldwide experience.
40+ countries.
Unmatched industry expertise
Our team has established and managed successful insurance programs worldwide, in over 40 countries.
Proven Platform.
Performance Driven.
Over 10 million policies
Our platform is currently used across 11 markets for the management of insurance programs.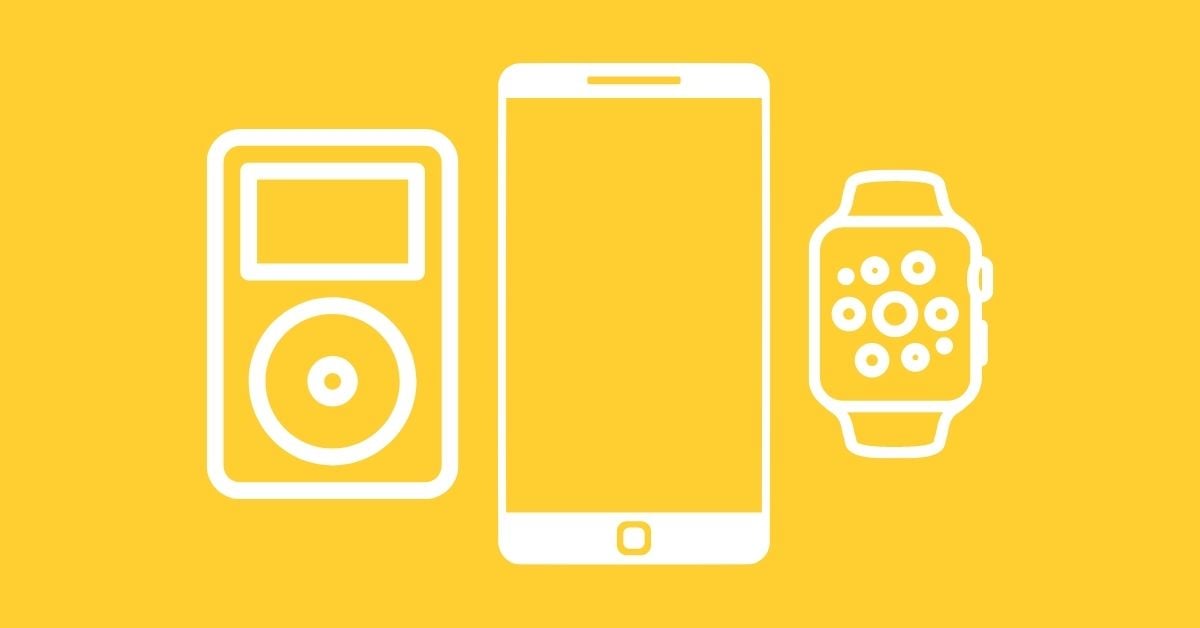 Trusted by some of the world's leading brands